Totara Investment Club and IBB Ventures invest in Berlin-based mobile access start-up YPTOKEY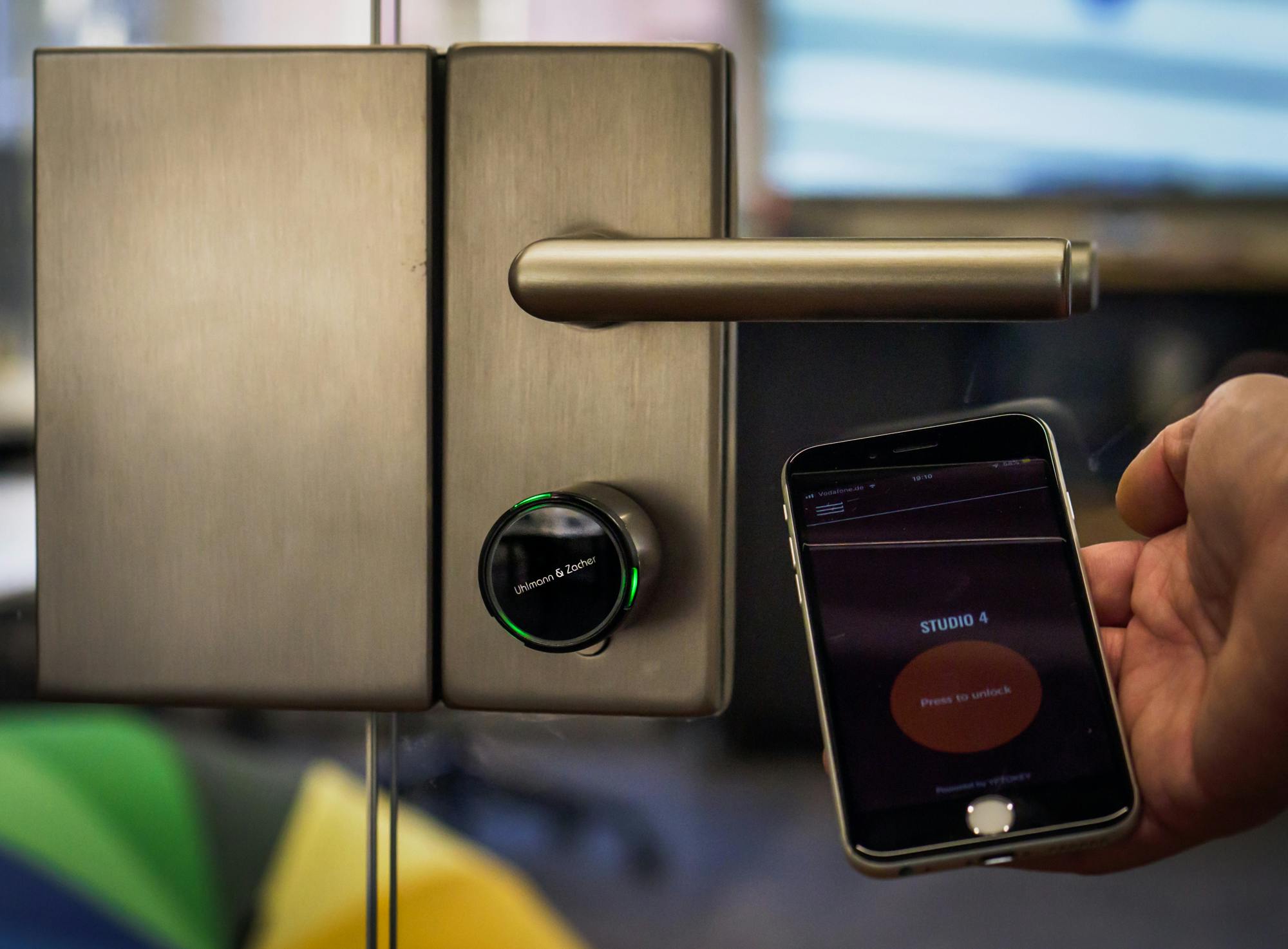 BERLIN, February 2021
– Totara Investment Club, a business angel club specializing in investments in early-stage prop-tech start-ups, together with IBB Ventures, invested in the mobile access start-up YPTOKEY. The investment is intended to enable the expansion of the team, further product development and ambitious growth plans.
YPTOKEY provides a software solution for mobile access based on decentralized technology. By this, smartphones can be enabled to authorize in front of assets, e.g. for opening a building door or a car. Customers and partners are offered a high degree of flexibility when choosing the YPTOKEY solution while at the same time scalability and security are ensured. Hereby, on the one side YPTOKEY is partnering with hardware providers to support a broad portfolio of assets. On the other side it provides a mobile access service and enables customers to integrate YPTOKEY's technology as part of their end-to-end solution for access control. Founded by Tobias Rasche and Nikolay Manchovski in 2018, the team combines vast market experience with innovative Blockchain technologies. YPTOKEY envisions that decentralized and self-controlled identities become the digital key for opening doors in the most user-friendly way. The company started its path as a spin-off of the internationally positioned automotive supplier HELLA.
Tobias Rasche: "With the investment of Totara Investment Club and IBB Ventures we now have the opportunity to take the next steps for YPTOKEY. In the last years we were able to build up trustful and strong relationships in the access control market towards customers and partners. We will use the investment to strengthen our development team to tackle exciting challenges ahead and have already published the first two vacancies. In the long term, this will enable us to continue offering our customers innovative and future-ready technologies and products with highest quality standards and a great customer experience. We are pleased to be able to continue on our path with our new strong partners.
Matthias Fuchs, partner at the investment club's managing member Kauri CAB Group: "We see increasing demand for mobile access solutions across all real estate types. YPTOKEY actively shapes this change with an outstanding team by leveraging decentralized technology and serving current and future market demands. We are excited to be part of the YPTOKEY journey."
Laura Möller, Investment Manager at IBB Ventures adds: "We know the team their early days. Their resilience and the strong growth potential convinced us to invest in YPTOKEY. We are very pleased to accompany YPTOKEY together with Totara Investment Club in their next steps".
Contact Details
Totara Investment Club GbR
c/o KAURI Tech Investment GmbH
About IBB Ventures 
IBB Ventures (www.ibbventures.de) has been providing venture capital to innovative Berlin-based companies since 1997 and has established itself as the market leader in early stage financing in Berlin. The funds are primarily used for the development and market launch of innovative products or services as well as for business concepts in the creative industries. Currently, two funds with a total volume of EUR 100 million are in the investment phase. Both VC funds are financed by funds from Investitionsbank Berlin (IBB) and the European Regional Development Fund (ERDF), managed by the State of Berlin. In addition, IBB Ventures invests in startups affected by the Corona crisis from its "Corona Aid for Startups" program. IBB Ventures has already invested in more than 240 creative and technology companies in Berlin; in consortia with partners, the startups received approximately EUR 1.62 billion, of which IBB Ventures has invested more than EUR 240 million as lead, co-lead or co-investor. IBB Ventures is the umbrella brand for the VC activities of IBB Beteiligungsgesellschaft.
YPTOKEY GmbH
YPTOKEY GmbH is a young technology company from Berlin. The company provides a software solution for mobile access based on decentralized technology. By this, users can use their smartphones to authorize in front of assets, e.g. for opening a building door, and customers and partners are enabled to integrate YPTOKEY's mobile access solution into their own product offerings.
Further Information: https://www.ibbventures.de/
Image: YPTOKEY Co-Founder & CEO Tobias Rasche (c) YPTOKEY