Saving the Späti: Magaloop secures €6m Seed round to expand its B2B marketplace for retail stores
Conveniences stores (or Spätis, as Berliners lovingly call them) are still a largely analog business. Magaloop (Redalpine Capital IV) is determined to change that by connecting the independent retail industry through its namesake app. The company has just successfully closed its latest Seed financing round of just under 6 million euros. We at Redalpine are very proud to lead this round, alongside  Atlantic Foodlabs, Piton Capital, Market One Capital, Bitburger Ventures and FJ Labs.
Having already co-led the previous financing round, Redalpine is doubling down on its commitment to Magaloop, with main winning-factors being the company's unique business model and its progress during the pandemic: Despite Covid-19 and accompanying lockdowns, Magaloop  was able to double both its trading partners and transaction volume last year. In 2020, the company already had over 2,000 dealers in its network, which corresponds to a transaction volume of over 70 million euros. Wholesalers and FMCG partners such as Red Bull, Veltins, Voelkel or Diageo were also signed up to the platform.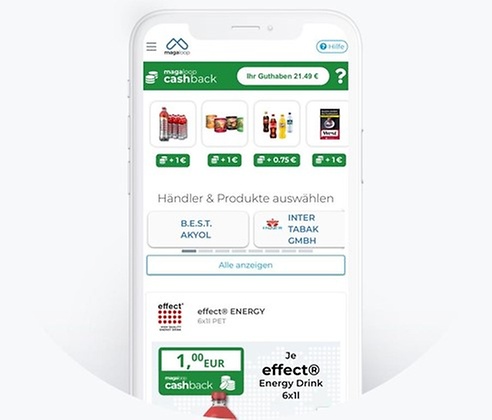 Magaloop digitizes the ordering process of independent stationary retailers, including kiosks, bakeries, gas station stores and late-night stores, connecting them with wholesalers and FMCG manufacturers. The company enables retailers to order goods quickly and transparently, thus reducing errors. Retailers, wholesalers and FMCG manufacturers all benefit from increased process efficiency and access to thousands of independent retailers. Furthermore, Big Data insights are generated,  merchandise flows optimized, and going forward, financial flows revolutionized.
The capital will be utilized to grow Magaloop into the largest independent commerce network globally. In addition, the company invests in further app development: Numerous enhancements, such as an embedded finance solution, will make the ordering process even more efficient, transparent and faster. As such, Magaloop's digitization platform revolutionizes the impulse channel, while ensuring the future of independent small retailers.
Uwe Hölzer, co-founder and CEO at Magaloop, is unsurprisingly very excited about the injection of funds, adding that "with the new capital, we are getting closer to our goal of making the countless independent retailers fit for the future through our digital solution. The entire value chain in this market segment is still largely analog and therefore inefficient. This is where Magaloop comes in as the only digital platform."
For more information, visit the Magaloop website.
Source: https://redalpine.com/blog/story/saving-the-spaeti-magaloop-secures-6m-seed-round-to-expand-its-b2b-marketplace-for-retail-stores_1103379
Image: Magaloop